The three different businesses
act as an engine.
We STARLITE combine the three businesses "Tribology", "Mobility Solutions", and "Safety Life Support" and create "One Team"
By overlapping the three businesses in line with the needs of the market, we are creating a stream of unprecedented technological innovations and creative ideas from new partnerships.
Through co-creation that is unique to STARLITE, we are able to cultivate a great deal of joy and pride on a daily basis that cannot be achieved in a single business, leading to a new step forward.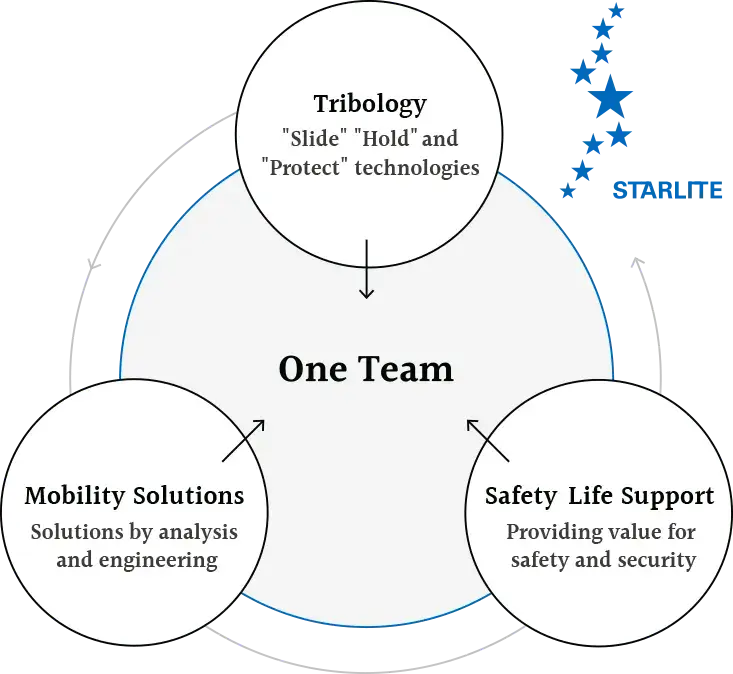 On Your SideThe interview series for "mutual contribution" to customers
Creating new competence and leading the society to the right direction. We strongly feel that what illuminates the path is the desire to make things better and the trust between people. "On Your Side" is a series of dialogues with companies of which themes are the path to new competence.