YAMAGUCHI PLANT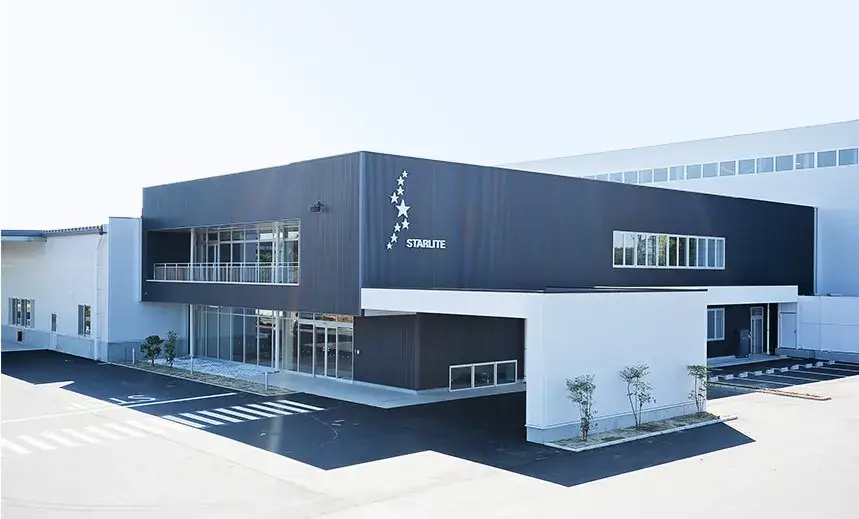 YAMAGUCHI PLANT , is based on a Group company that had been manufacturing automobile parts in Yamaguchi for about 25 years, was established in 2018 at Yamaguchi Techno Park in Yamaguchi City as a production base that gathers STARLITE Group's know-how of functions of development, design and production of functional units for automobiles which has accumulated over many years, its quality control system and strange characteristic production equipment.
Yamaguchi Techno Park is located on a high ground with hard ground, and is good access to Chugoku region, northern Kyushu, Kansai and Kanto. It makes YAMAGUCHI PLANT as a strategic production base for the Mobility Solutions business in STARLITE Group. From the viewpoint of corporate BCP, this location is resilient to disaster such as typhoons and earthquakes, so it can realize a stable supply chain.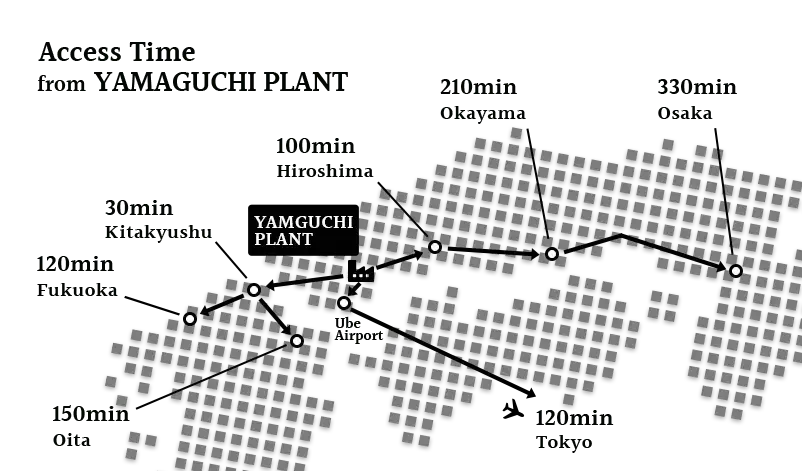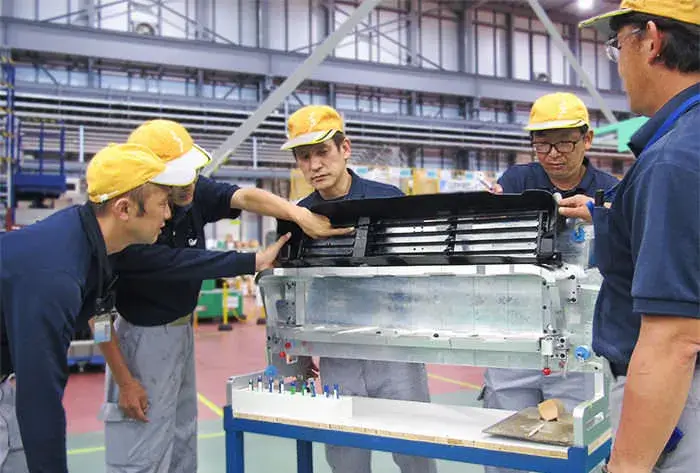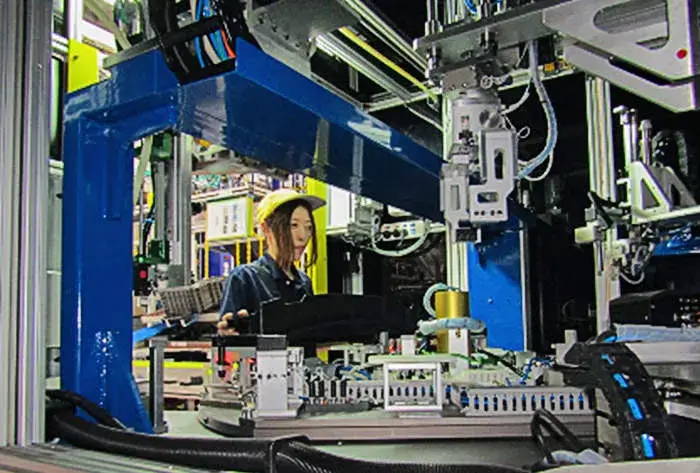 Our main products are the Cowl Grille and the Active Grille Shutter (AGS) for automobiles. The Cowl Grille is an exterior unit protects pedestrians from collision, improves vehicle performance and weight reduces. The AGS automatically controls the airflow to the engine compartment and improves fuel efficiency. It is indispensable and functional items that consider safety and the environment, and meet the various needs of our customers.
Initiatives in Production
STARLITE's main products are manufactured by the in-line production method. It is an automated production method that effectively combines production equipment and inspection equipment, to pursue production efficiency and quality assurance. It also can build an integrated production process, from material development and functional design to manufacturing and time delivery, within the domestic and overseas groups. Professional engineers who have abundant experience discuss from the development stage of functional products, to introduce production processes that are particular about quality and technological innovation, and improve of it.
In-line production method: A method of producing products without sending them to multiple departments.
Produce
Commitment to Quality
The functional unit for automobiles is required to have high performance and quality for its purpose of use. Therefore, we have built a quality management system based on the international quality standard ISO9001 and have a quality assurance system that conforms to the quality control standards of each automobile manufacturer. We analyze all processes from the arrival of raw materials to manufacturing and shipping in advance, and always control risk. In production process, each employee promotes skill acquisition and skill transfer in practical work, and works on manufacturing with a strong awareness of quality by learning quality assurance at skill improvement study sessions.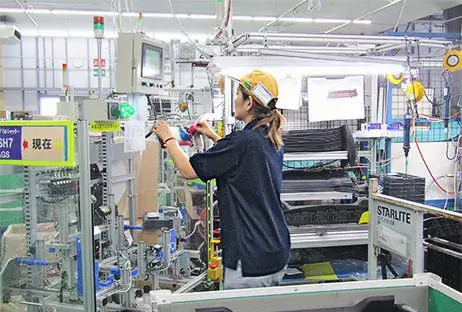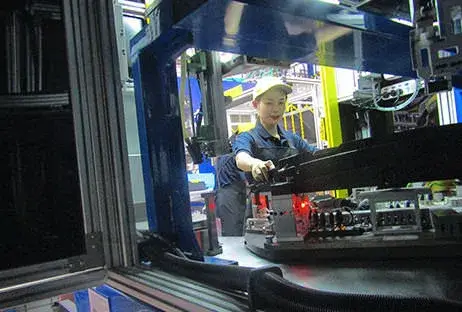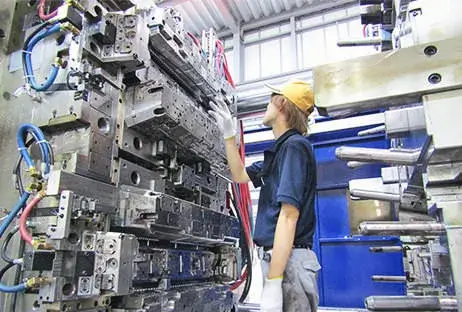 ---
Commitment to Technological Innovation
In the production line organization in concurrent engineering, we arrange collaborative robots and automatic inspection equipment at key points to achieve both quality assurance and productivity. We are also pursuing the latest technologies such as new production processes and digitally engineering. By unitary management of inventory information such as product demand and supply of parts and raw materials, operations according to the situation and minimization of inventory quantity are possible.
Concurrent engineering: A method of shortening the development period and reducing costs by simultaneously proceeding with multiple processes that make up the product development process and sharing information and collaborating among departments.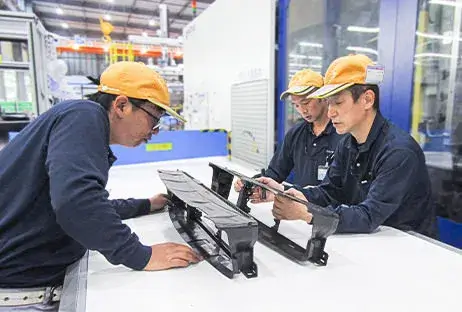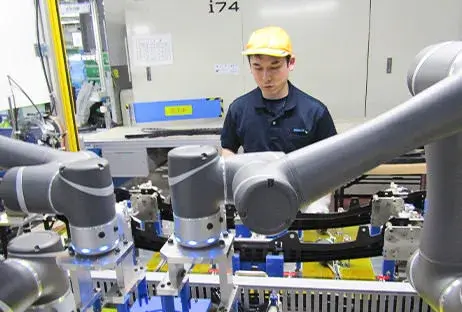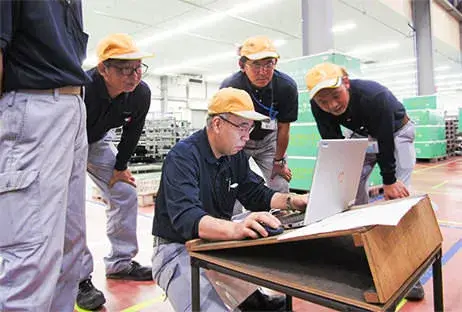 Our Messages
Executive Officer

Yoshitaka Saeki

YAMAGUCHI PLANT is responsible for the innovation of Mobility Solutions Business as a production base in Western Japan. We believe our mission is to bring joy and inspirations to people and society all over the world through our technologies and functions. By integrating our own core technology and the latest in-line production system technology, we always aim to high-quality and high-value-added production.

Development Sales
Division Mobility
Solutions Business

Shunji Ueda

We have responded to the requests of development fields such as material selection, shape proposals, function proposals, and analysis from automobile manufacturers. Besides in terms of sustainability such as BCP, we have the advantage of a location and a stable supply system as an alternative function from Kyushu and the Chugoku region, that can meet the demands of our customers.

Assembly Section
Manufacturing
Department

Yuko Takasaki

Many women work at YAMAGUCHI PLANT and a lively and easy-to-talk atmosphere. At in-house social gatherings and dinner parties, you can get to know colleagues who you can't usually talk to. In addition, we have obtained two certifications in the field of health management, and we are able to work with great welfare and peace of mind.
Company Profile
Name

YAMAGUCHI PLANT
Foundation

January 2018
Number of Employees

89(※as of fiscal year 2021)
Location

3-26 Sayama, Yamaguchi 754-0894, Japan MAP

TEL

+81-83-902-0910

FAX

+81-83-988-0099
Site Area

42,796㎡
Business Area
Acquisition
Certification
Make a new co-creation in partnership with customers.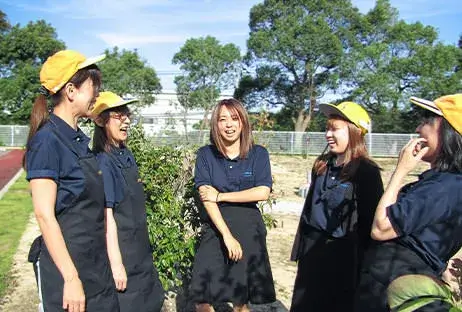 With your help, make society even better
It features a lively and easy-to-talk atmosphere with two certifications in Health and Productivity Management. Lead society to the right direction with functional products that take safety and the environment into consideration. Please feel free to contact us.